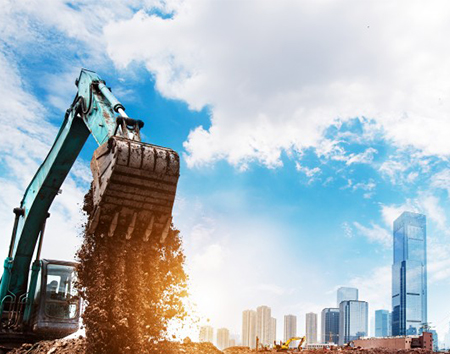 Manufacturing industries have a strong requirement for analyzing at the quotation stage. Normally the customer specifications are complex and lead time for manufacturing is high. It is a big challenge to quickly quote the right price and promise the delivery date based on material and capacity availability. TrueERP software greatly helps in this regard. TrueERP will allow you to quickly translate customer demands into manufacturing requirements and hence, reduce the cost of making the product. TrueERP will help in keeping the due dates to the customers based on organization capabilities accurate, on time and more.
Capacity Planning
Manufacturing links directly to purchasing with purchase triggers set to prompt your purchasing manager to order what is required for upcoming manufacturing stages, based on present stock levels, re-order points, and estimated date of delivery data.
Barcode Manufacturing, Picking and Tracking
This is undoubtedly one of best automated manufacturing and warehouse features around, as it virtually removes human error in the entire production, picking and packing process.
This module of TrueERP allows orders to be placed in the office, the warehouse then completes the order without touching the computer, by the use of a scanner.
By scanning in their employee barcodes, the next prioritised job is put through production, which in turn then produces a picking slip.
TrueERP will then track how long it takes to pick the goods, and then how long it takes to pack the goods. In addition it will automatically count how many cartons or pallets are used to pack the goods in, with a complete record of what goods are in what carton. It will confirm that the correct amount of goods have been packed and once confirmed, will then automatically complete the invoice, print the required Consignment Notes, Delivery Dockets and Labels.
Financial Accounts with Real Time Reporting
TrueERP business accounting software gives you maximum flexibility from the creation of your Chart of Accounts and Cost Centres to Real Time Reporting and easy to use Graphical presentation of data.
Transparency of data is crucial to understand your accounts and your business accounting software should be about managing your business. Your business shouldn't be tied up managing your software.
TrueERP is all about your accounting data and provides drillable access throughout its extensive reports. Drill into your Balance Sheet or Profit & Loss down to individual transactions in real time. Full Audit Trail is provided to track all transactions ensuring data integrity which is one of the key functions of accounting software.
Total flexibility in allocating employee access levels ensures data security and gives you back the control you need over your systems without restricting your employees ability to do their job.
TrueERP Payments Module
Make and Receive Payments from any source, in any form and track all movements associated with these payments, including foreign.
TrueERP Budgets Module
Full control of Budgets by Department or Account. You can also create multiple or consolidated budgets. Create an unlimited number of budgets based on almost anything, from accounts to jobs, over any time line as required.
Define when to start your budget, over what time it will run for and in what periods ie daily, weekly, monthly etc.
Set a conservative or aggressive view of the budget, by departments or cost centers, if required.
Run reports comparing what has happened to what you had budgeted to happen. TrueERP will then give you a variation amount with percentages based on the variation.
Budget Definition
Define when to start your budget, over what time it will run for and in what periods ie daily, weekly, monthly etc. Set a conservative or aggressive view of the budget, by departments or cost centers, if required.
TrueERP CRM
From Prospect to Customer, do it once and its all there.
Sales Force Automation CRM enables:
Lead List Management
Assigning list segments to sales people Allowing list contacts to be called, emailed or faxed
Tracking responses
Creating Leads for the team
Customer History tracking
Service Call tracking
Employee To Do lists
Allowing customer contacts to be called, emailed or faxed
Customer Satisfaction tracking
Generating Reports
TrueERP for Inventory Control
Whether you are a manufacturer, wholesaler or retailer, management of your inventory is critical to controlling your costs and ensuring the smooth operation of your business.
Product Discounting
Set up each individual customer, or groups of customers, to have either a one off discount, specific product discount, grouped product discounts, permanent discount or volume sales discounts. In fact there is over a dozen different ways of structuring discount and pricing options, from customers to suppliers to products.